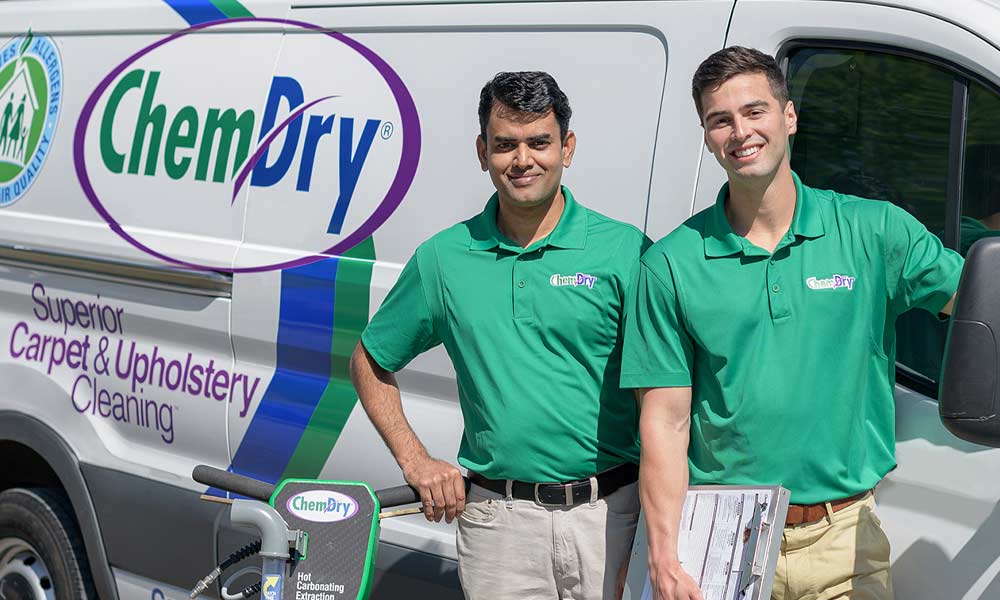 Carpet and Upholstery Cleaning Services in Malibu
When you're looking for professional carpet and upholstery cleaning services in Malibu, trust Blue Ribbon Chem-Dry to provide you with a superior and environmentally-responsible cleaning. Our proprietary cleaning process, called Hot Carbonated Extraction, provides a superior clean using carbonation to loosen and lift dirt and grime out of your carpet and upholstery. We use a proprietary cleaning solution, The Natural®, which is green-certified, non-toxic, and uses 80% less water than traditional steam cleaning.
Drier
The Chem-Dry approach uses 80% less water than traditional steam cleaners use. Excess water can soak into the pad below your carpet, causing the growth of mold and mildew. Blue Ribbon Chem-Dry's carbonated cleaning process fixes this by providing a deep cleaning while using less water, so your carpet dries in 1-2 hours, not 1-2 days.
Cleaner
Our Hot Carbonating Extraction method utilizes the power of carbonation as a cleaning ingredient as an alternative to strong chemicals, soaps, or detergents. In independent studies, our carpet cleaning process was found to remove 98% of allergens and, when a sanitizer is added, 89% of airborne bacteria.* 
Not only will your carpets be cleaned on a deeper level, but you will not be left with brittle or gluey carpets after the scheduled visit. Crunchy or gooey carpet is the effect of a soil attracting deposit left behind by unforgiving cleaning tools. With Blue Ribbon Chem-Dry, your household will actually feel fresh and tidy!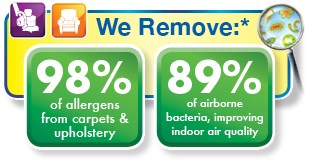 Healthier
There are plenty of carpet cleaners who can get your carpet clean, but what chemicals are they using to get it clean? Green-certified carpet cleaning is a concern for many of our customers, and it is a concern for us. Especially if you have kids or pets, the chemicals that you bring into your harm are important.  That is why Chem-Dry decided to make our main cleaning solution, The Natural®, green-certified and 100% non-toxic. 
The principal cleaning solution that we work with at A Blue Ribbon Chem-Dry is green certified, safe, and non-toxic. With your safety and satisfaction in view, we have cleaning services geared in the direction of supporting allergy sufferers and clearing your residence of unsafe bacteria.
When it comes to making your home a healthy environment, don't settle for less. Contact Blue Ribbon Chem-Dry today for an estimate! (805) 494-1002
Carpet Cleaning
Rated
5
/5 based on
31
customer reviews
Product description:
Our carpet cleaning method uses a process called Hot Carbonated Extraction which uses carbonation to loosen and extract ground-in dirt from your carpet.
Check Out Our Reviews
Will Definitely Use This Company Again
- by
Judy F.
,
&nbsp September 10, 2018
"Thank you for doing an amazing job on my carpets. They dried very quickly which was a great plus. Jon and Jeremy were very courteous and friendly. Will definitely be using this company again."
I Can Rely On Them
- by
Betty V.
,
&nbsp April 9, 2018
"We have a townhome in Thousand Oaks, that we rent, Northwood townhomes. I needed to get my townhome ready for a new family and BLUE RIBBON CHEM DRY help me get there. I have used them in the past and I can rely on them for getting my house the way I want it to look. Thank you JIMMY, thank you Chad, too good looking, and hard-working young men who made my house look fabulous. "
Get A Free Quote For Professional Cleaning
Contact us to get a free quote and request a service appointment. We'll discuss your needs, provide you with a no-obligation quote and can begin the cleaning process at your convenience.