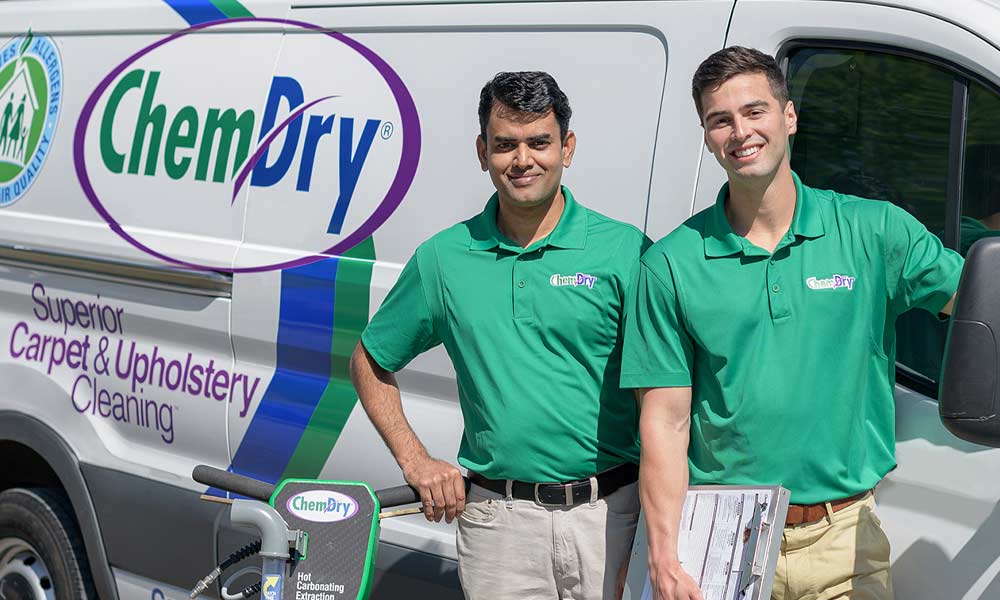 Professional Cleaning Services in Thousand Oaks, CA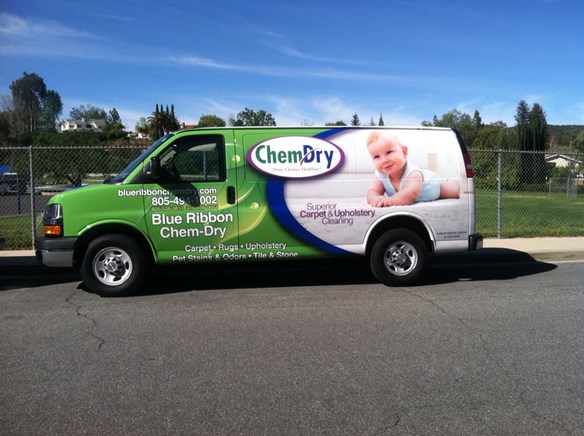 Blue Ribbon Chem-Dry provides expert carpet cleaning services in Thousand Oaks CA. Our carpet cleaning process helps us to give the best results around, and because of that we take our customer service more seriously than ever. A lot of processes will try to flood your carpet in the hopes of getting it cleaner, but at Blue Ribbon Chem-Dry we know that this can lead to harmful mold to form underneath the carpet. Chem-Dry handles this in a completely different way by limiting the amount of water introduced to your carpets. By using this process of Hot Carbonating Extraction, we can create a better process for a better result.
Blue Ribbon Chem-Dry offers professional Upholstery Cleaning in Thousand Oaks CA! Our approach to upholstery cleaning is very similar to our approach to carpet cleaning. This means that we get the same great results using our Hot Carbonating Extraction process. We use less water in our process, which means less of a chance that your upholstery gets damaged from overexposure to water. Trust that we know upholstery, and that we can give you the best upholstery cleaning experience around!
Chem-Dry's unique solutions and Blue Ribbon Chem-Dry's techniques are used to ensure the most effective stain removal method for your Thousand Oaks CA home. We are able to determine the best way to remove the problem from the stained area following a careful evaluation.
Blue Ribbon Chem-Dry gives Pet Urine Removal Treatment to the great city of Thousand Oaks CA! As professionals in the carpet cleaning business, we use the best processes around to take care of your carpet and we pride ourselves on being able to treat any stain. Pet stains can especially be a nuisance, and thus require a lot of work to get the stain right out. We pride ourselves with our expert technicians being well versed in the treatment of these stains, and they know just what to do in order to get rid of that stain once and for all!
Blue Ribbon Chem-Dry's professional Area Rug Cleaning services in Thousand Oaks CA are one of a kind! Area rugs are important center pieces to anybody's home. All of the traffic that rugs can absorb, however, can contribute to their fast aging and damaging if not handled properly. With all of this traffic, it can seem like a daunting task to get the rug completely clean.. Because of this, it is important for you to give your rug to professionals that can take care of it swiftly and effectively. Blue Ribbon Chem-Dry has experience with many kinds of rugs, so we are sure that if we can't get your rug clean, nobody can!
Blue Ribbon Chem-Dry provides Stone, Tile, and Grout cleaning in Thousand Oaks CA. Tile can be such an elegant part of the home, creating such an atmosphere of homeliness and beauty. With tile, however, can come a lot more responsibility in the realm of keeping your tile clean! Many owners of tile feel they can get the job done by themselves, but often this can result in more damage than help. This means that cleaning jobs in the future will be even more frivolous, so it is important to . Tile isn't immune to the allergens that often plague your home, and because of this it is imperative to keep on top of your tile cleaning for all the time to come. For all of your Stone, Tile, or Grout needs, call Blue Ribbon Chem-Dry!
As a professional cleaning company, we understand the importance of keeping up on your commercial cleaning needs. Give us a call today so we can go over details with your business!
Carpet Can Upholstery Cleaning in Thousand Oaks Free Quote
Blue Ribbon Chem-Dry provides expert carpeting, fabric, and other cleaning services for residences and businesses. Since then, Chem-Dry has become an industry leader. How did we accomplish this? We have done it with a combination of the finest cleaning technology and fast, friendly service. Call Today for a Free Quote.